Punxsutawney Area Chamber of Commerce
For Business Owners, Entrepreneurs & Community Members
Why Join?
Join Our Chamber
Members are entitled to many direct benefits in the form of services and special offers.
Get The Latest News
View Our Blog
Contact us
Have news or updates you'd like to share? Send it along.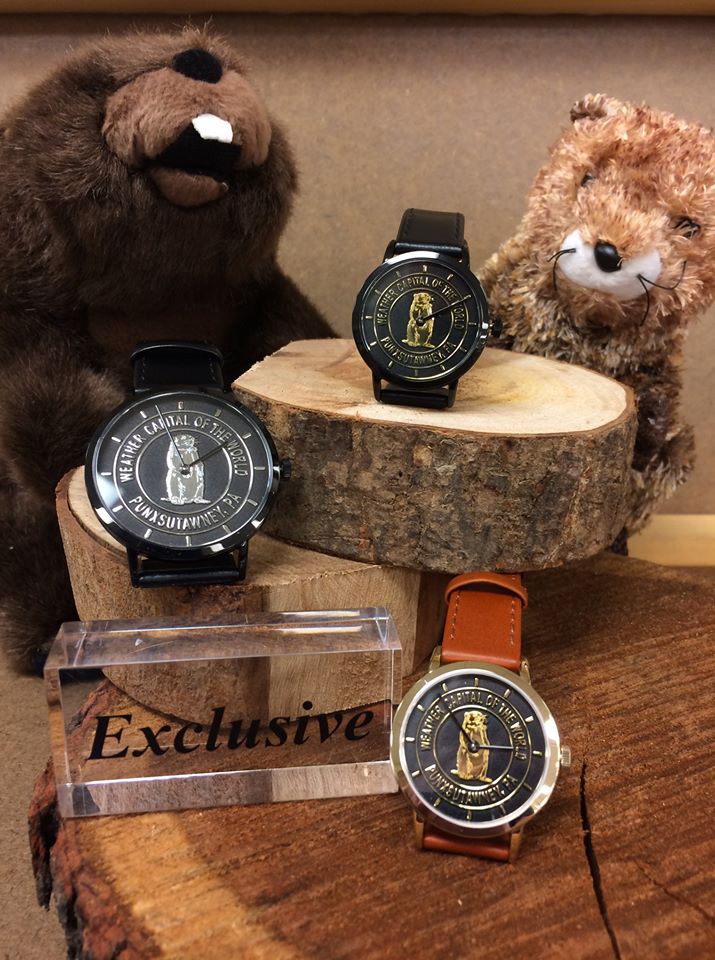 ONE OF A KIND WATCH RAFFLE
Stop in and purchase a raffle ticket for a chance to win one of these amazing watches.
Drawing is Friday, November 15, at 4:00 p.m.
These watches are Swiss made and assembled in the United States.
The watch has been, kindly, donated by Paul Beatty Jewelers and all proceeds go to the 2019 Festival in the Park efforts. The winner will have first choice of these exclusive watches with custom engraving by Beatty's.
The watches are on display at Punxsutawney Phil's Official Souvenir Shop, 102 West Mahoning Street, Punxsutawney, PA.
Contact
Phone
814-938-7700, ext 2
800-752-7445, (PHIL)
Fax
814-938-4303
Address
102 W. Mahoning Street. Punxsutawney, PA  15767