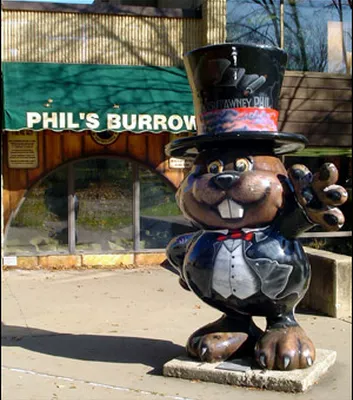 Phillage
"Phillage" was the very first of the Phantastic Phils. Painted by local artist Kelly Porada, it made its debut on Groundhog's Day 2004. Sponsored by the Punxsutawney Groundhog Club. Only statue to feature Phil with the traditional tuxedo and top hat worn by the caretakers of the real Punxsutawney Phil making him 7 feet tall.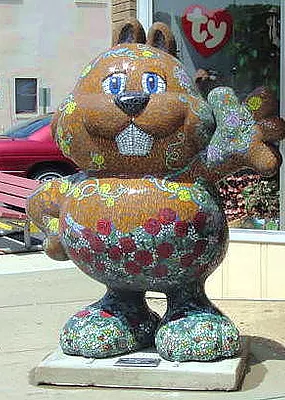 Get Your Phil of Roses
Thousands of pieces of carefully arranged glass adorn this sculpture created by Brenda Nicklas. Her design, which took 200 hours to complete, was nearly damaged the same night it was unveiled to the public. During a severe thunderstorm, lightning struck the brick building across the street sending brick fragments flying in all directions narrowly missing the new Phantastic Phil.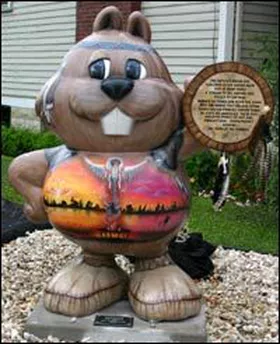 Punksutenink Phil
Punxsutawney's name was derived from the name of a nearby Indian tribe, the Lenni Lenape. They called the area "The Town of Ponkies". Ponkies are known as gnats or sandflies. This tribe had their own legends about the groundhog, making the "Punksutenik Phil" statue loaded with all sorts of fun history!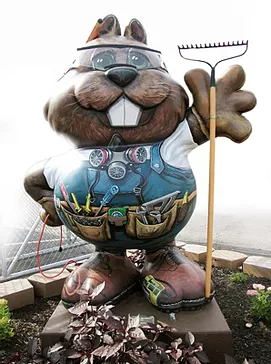 There's Work To Be Done
Muralist Kelly Porada gave this Phantastic Phil all the right tools, including safety goggles (size XL), a pencil behind his ear, and an extension cord in his hand. A great representation of the hard-working, blue collar town that is Punxsutawney, PA.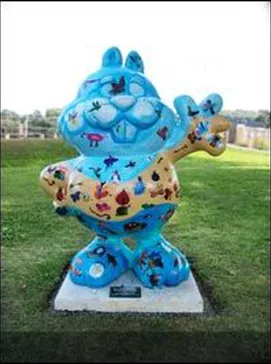 It's a WonderPhil World
Close to 120 children from the community, directed by art teacher Megan Fetzer, made their mark on this Phil in the form of fish, birds, and land creatures. Sponsored by the Punxsutawney Women's Club, it is located at Patsy's Park, a playplace for children.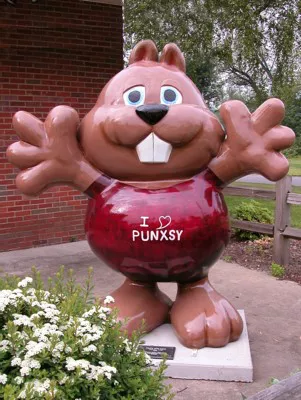 Phil'd with Love
Artist Chuck Dill created this loveable Phil is sponsored by Mulberry Square Elder Care. This is the only one that depicts Phil with both arms in the air, giving a hug to all of his visitors. The "I ♥ Punxy" quote is very simple, yet meanigful.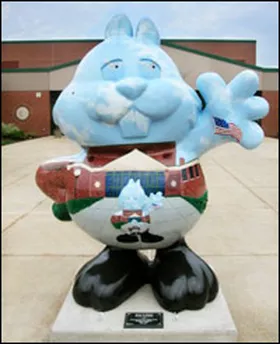 Start to Finish
Created by local artist Sandy Zambory, this Phil is based on an early Time Magazine cover that repeated a design over and over again. Located at the middle school, the stomach features the patio, while the back features the exit. This gives this Phil the name "Start to Finish".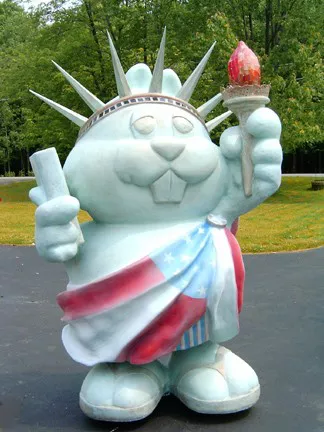 Freedom Phil
Nance Finley and Jeff Marshall created this Phil as a tribute to Independence Day. Sponsored by the same committee that hosts the annual grounhog festival that is held every Fourth of July. He is painted with copper paint, which will take on a green patina as it ages, similar to the real Statue of Liberty.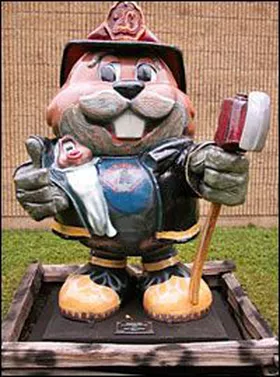 Fireman Phil
Just up the block from Freedom Phil is Fireman Phil. He is a tribute to the late firefighter Leroy "Cookie" Depp. Featured on this Phil are actual patches from three fire companies in Punxstutawney and the number worn by Leroy. The family of the fireman joined together to sponsor this Phil, not only as a memorial, but as a tribute to volunteer firefighters everywhere.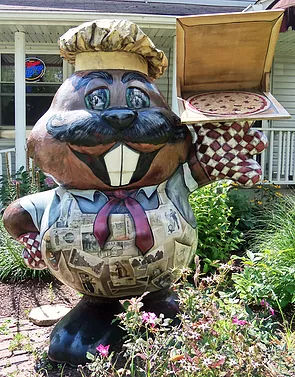 Through the Eyes of Pizzeria Phil
Created by the same artist that did "Philage" and "There's Work to be Done", Kelly Porada and sponsored by the a town favorate, Laska's Pizza. This Phil has a unique design that represents an Italian Chef. His apron is covered with old-fashioned post cards with scenes from Punxsutawney. Look carefully into his eyes, and you'll see a refelected scene of old Italy, hence the name "Through the Eyes of Pizzeria Phil".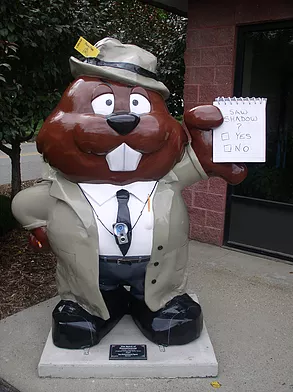 Spirit of Punxsutawney
Created by artist Sandy Zambory, the original design was created by Pittsburgh native Rick Weiss. This Phil is an old-time journalist equipped with a Brownie camera around his neck. He is sponsored by the Punxsutawney Spirit Newspaper.
Philtuminous: The Heritage Hog
This Phil is sponsored by the Miller Brothers Furniture and is located on West Mahoning Street. He is a testimony to the founder of Miller Brothers Furniture who was a coal miner himself.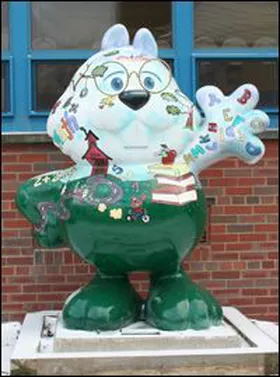 Mary A. Philson: Undercover
Named for the Mary A. Wilson school. Sponsored by the school librarian, which is why this Phil is covered with books. There is a fantastic program run by the school where people are able to fill the attached bookbag with free books for the school kids.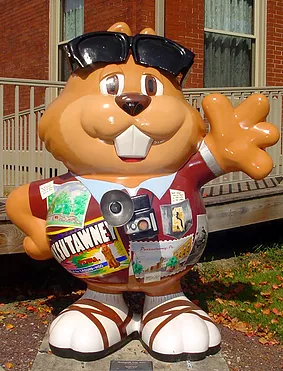 Postcards from Phil
This Phil depicts the Punxsutawney of long ago through postcards. The painted on "sticky notes" explain what is on the postcards. Notice how Phil "the tourist" is wearing socks with sandles.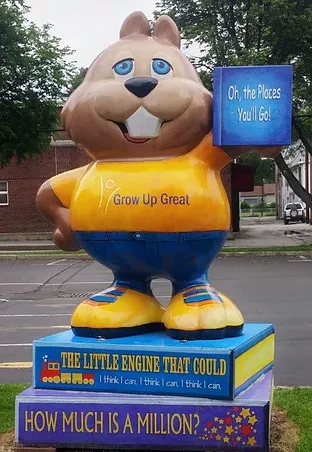 Grow Up Great
Sponsored by PNC Bank. Originally "The One Dollar Bill" by Raphael Pantalone, now is "Grow Up Great" by Robin McIlvaine.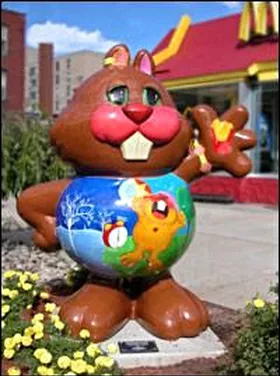 It's Springtime for Phantastic Phyllis
In this statue, Phyllis waves to her visitors right outside McDonalds. Located on West Mahoning Street just footsteps past the Chamber of Commerce. Created by artist Sheila Cuellar-Shaffer and sponsored by Gene Puskash, the owner of the McDonalds.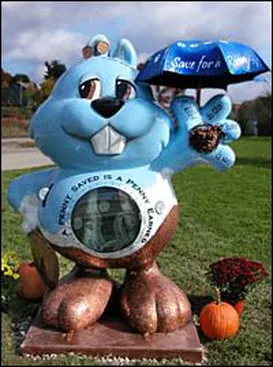 Phil Your Piggy Bank
Created by local artist Victoria Dicken, the stomach of this Phil was cut out and replaced by Plexiglass panel to open a view inside the gigantic piggy bank. There are sayings all around this Phil that include "A penny saved is a penny earned" and "Save for a rainy day."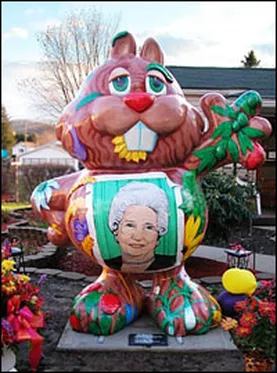 A Garden Philled with Memories
This Phil is a town favorite located at the original Sarah L. Defelice Pizza House. The current owner wanted to memorialize her mother Sarah; the original owner of the pizza house. Created by artist Raphael Pantalone who combined art with the memorial. He did so by painting all the plants that make up the ingredients of pizza and pictured Sarah in the middle.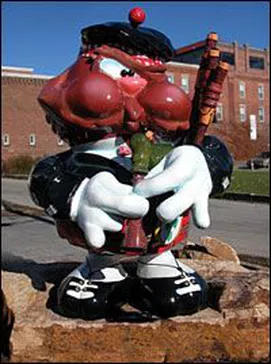 Presby McPhil
Located at the Presbyterian Church representing its Scotish heritage. Talented fibergalss artist, Jeff Marshall, created this statue using everyday items that include sports drink bottles, yogurt containers, and empty cat food cans. 
Phil'd With Service
This Phan Phil is located Cobblestone Hotel located on Alliance Drive just outside of Punxsutawney. The artist of this Phil is Erica Springer.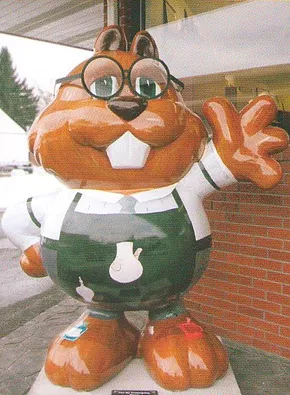 Phil My Prescription Please
Loaded fun facts, this Phil features a timeline of the history of pharmacy with different illustrations. They depict the various implements used throughout the history of medicine.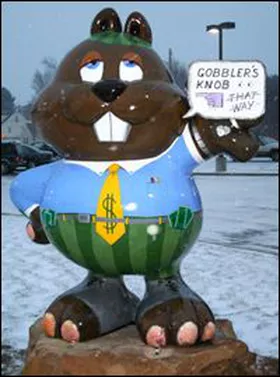 You Can Bank With Phil
This Phil represents the banking industry. He holds the famous sign pointing toward Gobbler's Knob, which is about a half mile down the road.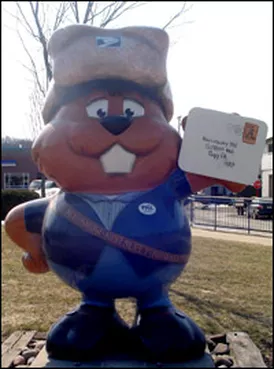 Philatelic
Named after the study of stamps termed "philately," this Phil was sponsored by the employees of Punxsutawney Post Office. They had unique fundraisers to raise money. There was a list of "offenses" punishable by donation. For example, there was a 50 cent fine for swearing. Be sure to pay attention to the stamps on this Phil. Even includes an Elvis stamp!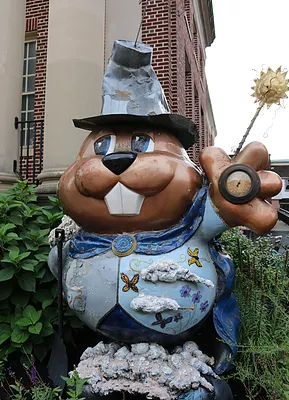 The Wizard of Weather
This Phil was sponsored by the NW PA Great Outdoors Visitors Bureau. The metal hat was handcrafted by the metalworking teacher at the regional vocational school. The concept was conceived and carried out by Victoria Dicken, who also did "Phil Your Piggy Bank."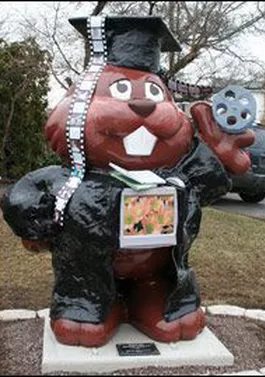 Philled with Memories of Shannon
Located at the Steve's Greenhouse and Florist; Steve and Suzie Roseman, their daughter Sherry, and their son Conor showed their love of their community and late daughter Shannon through this very special Phantastic Phil. It tells the story of Shannon's life and things that were important to her.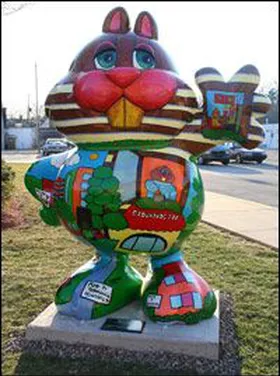 Phil a House with Love
This Phil was a team project created by two artists: Sheila Cuellar-Shaffer and Adam Shaffer. This depicts the loving and cozy households of Punxsutawney, Pennsylvania. 
A Philnominal Place
Sponsored by Don and Candi Powell , owners of a real estate company where this statue is located. Created by artist Joy Myers who is a resident of Punxsutawney. She depicted what life is like in this small town.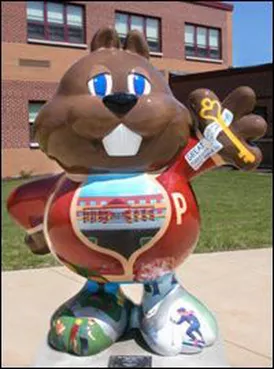 Oh The Places Phil Will Go
This Phil was created under the direction and supervision of art teacher Nancy Inman. Each art student submitted design ideas, and they were all combined to create this Phantastic Phil. It depicts the many apects of student life and in the community.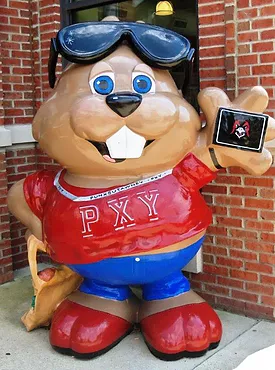 Possi-Phil-ity
Located at Punxsutawney's newly renovated Indiana University of Pennsylvania campus. He is depicted as a typical college student with his university I.D., cell phone, backpack, and a lanyard.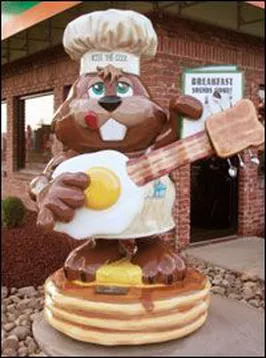 Breakfast Sounds Good
Sponsored by Gimmick's Restaurant, where they make great breakfast and the owner is a singer/songwriter. The artist, Yvette Carrano, was able to combine these two hobbies and make this very unique phantastic phil.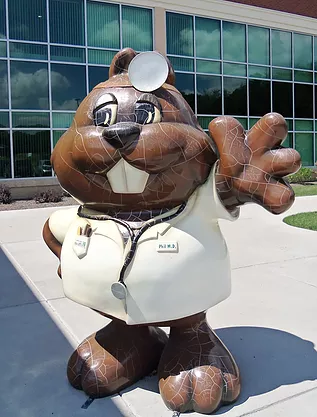 Healthy Phil
Healthy Phil is located at the Primary Health Network Building where he greets all the visitors and patients of the Network.
Contact
Phone
814-938-7700, ext 2
800-752-7445, (PHIL)
Fax
814-938-4303
Address
102 W. Mahoning Street. Punxsutawney, PA  15767