The Punxsutawney Area Chamber of Commerce, Inc. will be temporarily closing our office until further notice.
We are actively monitoring the coronavirus "COVID-19" outbreak and following the Centers for Disease Control, as well as the Pennsylvania and local health authorities to continuously monitor the situation and provide the Community with ongoing updates and resources.
We will continue to serve our members and Community remotely.
If you have any questions or need assistance please contact us:
Email: chamber@punxsutawney.com
Bob Cardamone – Chamber Executive Director: 814-952-3341
Katie Laska – Chamber President: 814-590-6868

The U.S. Chamber of Commerce is working to bring you the best resources and information to help you navigate this challenging time.
Click the button below to find out everything you need to know about Coronavirus Federal Small Business Stimulus Aid Programs. A breakdown of all the federal programs and aid for small business coronavirus assistance.
As well as, information on how to get an SBA Coronavirus Emergency Payroll Protection Loan. The Coronavirus Aid, Relief, and Economic Security Act sets aside $350 billion for small business loans to provide economic relief in 2020.
4/15/20 Press Release:
"Governor Tom Wolf announced today that Dr. Rachel Levine, under her authority as Secretary of the Department of Health to take any disease control measure appropriate to protect the public from the spread of infectious disease, signed an order directing protections for critical workers who are employed at businesses that are authorized to maintain in-person operations during the COVID-19 disaster emergency."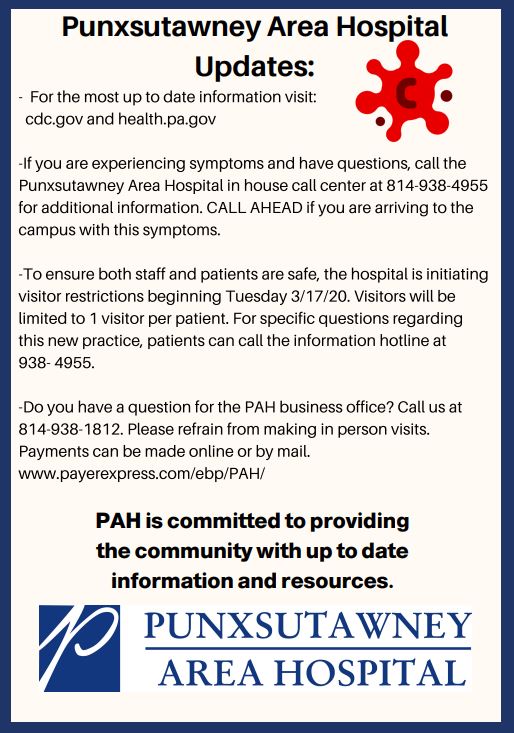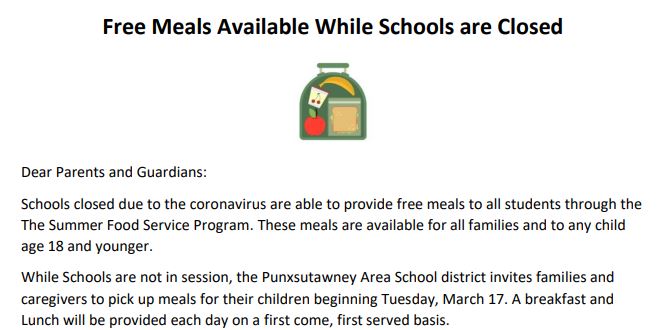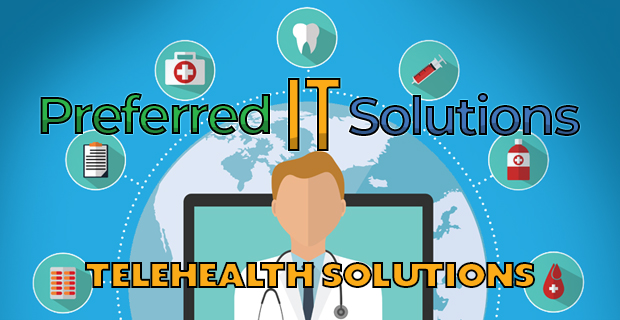 Telehealth made possible through the Preferred IT Solutions platform!
If you're a current customer of theirs and a small doctors office and you're being negatively impacted, they would like to extend a free Video Conference Bridge for the next 30 days and will continue the free service as necessary. They will also train you how to use our amazing service. 412-517-6777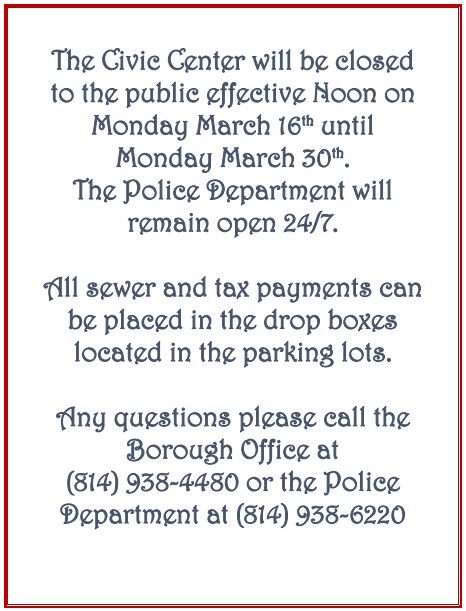 The COVID-19 Working Capital Access (CWCA) Program is administered by the Pennsylvania Industrial Development Authority (PIDA) and provides critical working capital financing to small businesses located within the Commonwealth that are adversely impacted by the COVID-19 outbreak.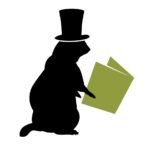 Punxsutawney Memorial Library is currently closed to the public, but it's online resources are available 24/7. Get free access to ebooks, audiobooks, and magazines as well as resources for auto repair, health, education, professional development, genealogy, and more.